As one of the most indispensable solutions in the industries across the globe, Mobile Sales Force Automation Application has wooed innumerable salespersons/field force over these years and has proven its need, undoubtedly.  Be it any domain – retail, pharma, health, education, construction, finance, hospitality, FMCG and many more, Mobile SFA has its role to play in the success story of the business. Delivering profitability and productivity on an increasing spree, this wonderful solution has been adapted by most industries and are benefiting tons out of it. You have got to read it to believe the success story of a Sales Force Automation Software.
With the increasing popularity of this solution, no wonder there is a tremendous increase in the number of solutions being offered across the globe. But, not every single one is worth it. It is a tough task to take a call on which solution is apt for your organization and how to finalize your SFA partner. There are many ready-made solutions available, which initially, may look attractive owing to its low costing and immediate implementation schedules but on a long run, are they really the ones to fit your own requirements, your way?And then, getting your customer feedback is also equally important since encompassing customer feedback in the solution is extremely vital.
For someone who is looking for a Sales Force Automation Software which is a perfect amalgamation of the field force activities, client feedback as well as the organizational goals, what is needed is an enterprise version of the same. An enterprise version is not supposed to look at each individual user's needs but will cater to the organization's need on the whole. It is like your own business, your own way. And that is what adds the feather to the cap.
Enterprise ZooM – SPEC INDIA's Sales Force Automation Solution – Our Solution, Your Way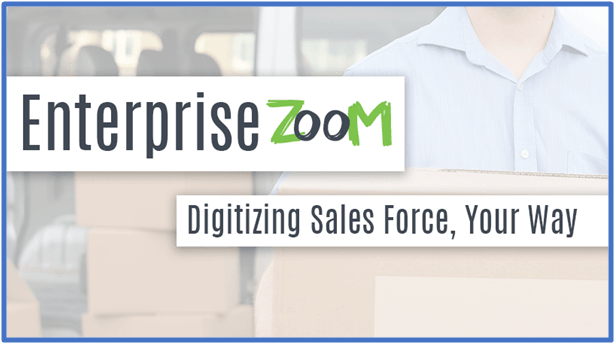 With years of industry experience and expertise in implementing sales force automation solution worldwide, SPEC INDIA possesses proficiency in implementing the solution, exactly as per the customer's needs and requirements, if needed. This enterprise version of ZooM has been specifically designed and developed with detailed industry knowledge to cater to customer needs, business flows and needs to the best. Because it is highly flexible and customizable, there are various models that are existing based on the size of the enterprise – small, medium or large.
This application has full potential to digitize your field force, increase productivity and profitability to the optimum, leveraging the full-on potential of sales force automation along with the client workflow. Offering increased performance, scalability and robustness are some of the prime features the enterprise version offers to its esteemed clientele.
Why is Enterprise ZooM – Sales Force Automation Software a Better Choice over the Rest?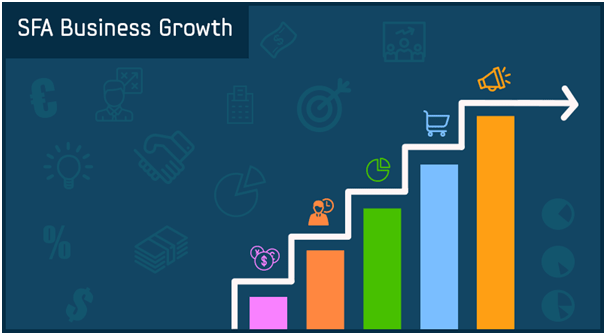 Designed and Developed to Suit Customer's Business Requirements
It is a customized sales force software that is specifically designed and developed, keeping in mind what the customer actually needs, what the organization is looking at, rather than seeing what each individual needs. While working on the enterprise version, what is kept in mind is the customer needs, purposes, significances, restraints etc.
Our enterprise version of ZooM offers on-premise positioning on client infrastructure and devoted hosting options to assure cent percent data security and rights. This assures the customer of a well taken care of setup and thereby no goof-ups in the information transfer within the enterprise.
Offering Full Ownership of Product
Adding flexibility to the solution, accepting today's enterprise needs, we are open to offer product source code for complete ownership and branding which can be enriched by internal IT teams, if required.
Round the Clock Support & Maintenance
Anytime, anywhere – there would be a constant SLA driven support available for continuous warranty of maintaining and managing the system, round the clock. The entire responsibility of supporting the enterprise version would lie with our team experts who would be available at the earliest.
Dedicated Availability on the Cloud
Going with today's trend and the increasing popularity of the Cloud computing, we offer the option of a steadfast instance obtainability and maintenance on the cloud for clients who are not looking for procuring the server and investing in the infrastructure cost.
Business Intelligence Analytics & Reporting
After all, BI is the keyword today in all solutions. What is see is what you perceive and that is what our enterprise version offers. It showcases a variety of BI reports and dashboards, based on client requirements to empower quicker and in-depth decision making.
To Zip Zap Zoom your Sales, download the free demo version of ZooM from Google Play Store and experience the capabilities of some of the most prominent features of ZooM. How else would you experience the efficiency and robustness of this comprehensive mobile sales force automation application?
Try it to believe it!!! To convert to a complete end-to-end enterprise solution for your organization, ask for a demo or visit http://www.mobilesalesforceautomation.net/enterprise/.
Visited 214 times