Automation is the key to super-efficient enterprises in the millennial world for whom getting practically everything on the fingertips of the users becomes a cake walk with Field Force Management App. Insightful dashboards push the user's vision into the sales pipeline and effectiveness becomes a second skin to all the stakeholders in the sales cycle, especially the sales force.
The order management feature of a SFA allows the organization to keep a close tab on current inventory making sure the feasibilities to fulfill orders in sync with the demand chain. This very critical component of the SFA encompasses the sales & delivery cycle, right from receiving the order, shipment initiated from warehouse, to successful delivery to the customer. Order management very critically takes care of customer information, vendor management, payments and returns making the SFA, complete & extensive.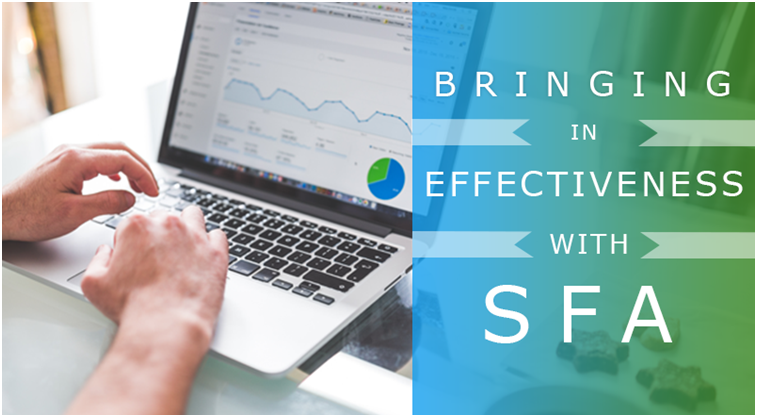 Important Entities Banking On SFA
Sales team that connects with current & potential customers to generate orders
Clients that pay for the delivered goods
Delivery chain & the shipping channel responsible for ensuring that the customer receives the order in the committed time frame
Warehouse that maintains the inventory
Vendors or partners that are part of procurement &order fulfillment process
Finance & back-office teams responsible for order tracking and overall organization operations
Customer support available for clients to connect to the organization in case of issues
---
Know how ZooM, our very own SFA can bring in a huge change to your Enterprise
---
Order Management Gets a Push with SFA
A sales force automation system allows the enterprise to setup order management, marketing, sales & delivery processes in sync by keeping information on the fingertips of all, 24 by 7and also streamline customer management. Sales force automation enables an all-inclusive view of the order pipeline, hence creating a better synergy & sync giving a tremendous push to managing orders.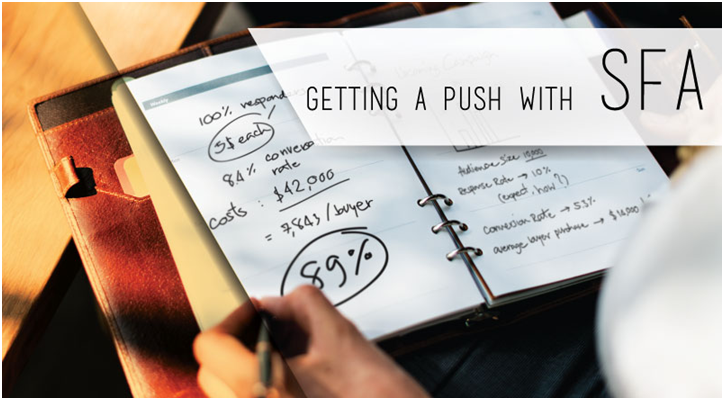 Simplified Workflows
A lot of business processes pertaining to order management are dependent on workflows. SFA software implements simplified approval channels with the necessary information integrity retained at all levels. Workflow processes become configurable & flexible and the appropriate stakeholders can modify the processes for specific business areas using self-service interfaces.
Better Forecasting& Readiness
As the sales pipeline and order requisition channels becomes clear, the organization gains better insights into inventory management avoiding a manual order management process which may not scale up and result in loss of customer confidence due to unfulfilled orders. Sales force automation software also links enterprise inventory to the order chain allowing appropriate replenishment with automation in place to coordinate with suppliers, vendors & partners who play a vital role in keeping the warehouse stocked.
Real Time Inventory View
Customers placing orders can get a real-time view of available stock based on their requirementsand receive estimates if a particular order cannot be fulfilled immediately. Customers can also view offerings across different warehouses and supply channels supported by the organization especially with the Van Sales Order Management features.Cross-channel order management is also possible with an appropriately implemented SFA software.
Better Visibilities
SFA software allows sales rep to quickly browse through and efficiently represent product features to customers, which helps in improving conversion ratio and strengthen the order chain. Sales force automation along with field force management app also empowers sales team with contact management, automated reminders, simplified workflows and transparent view of the sales pipeline, which boosts their productivity.
Easy Tracking, Delivery& Returns
SFA software embeds itself firmly in the overall operations of the enterprise, allowing the organization to turn prompt for tracking shipments and smart reporting for any abnormalities.
Considering the aspect that the customer is also part of the delivery channel that the SFA software effectively covers, returns, in case of customer dissatisfaction, can be easily tracked, recorded and processed. Eventually, an appropriately implemented SFA software aims to maximize customer delight.
Safe Payments & Easy Financial Processing
Sales force automation allows the enterprise to keep a track on which payments have been received, which orders are yet processing payment, how much revenue is expected based on current orders, and what could be the potential sales numbers based on trends. The software can go a long way in charting trend analytics and assist with decision making.
---
ZooM By SPEC INDIA
---
ZooM, our very own Sales Force Automation software with field force management app, becomes a back bone for your enterprise by making the order management cycle flawless & accurate. Add to it the comprehensive advantages, what are you waiting for?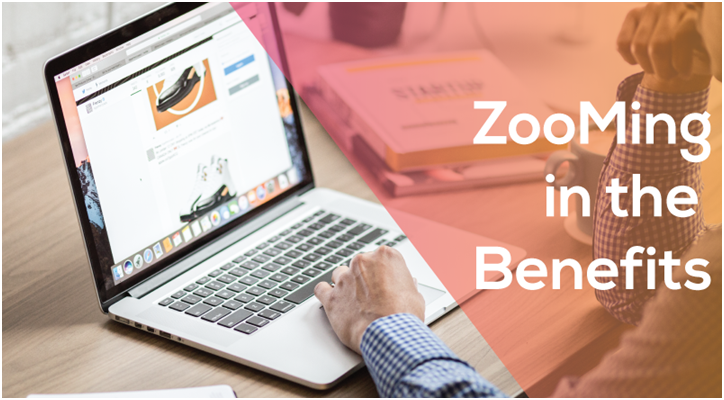 Zooming in the Benefits
Increase in productivity and selling time by 30%
Reduced Sales Planning by around 50%
Increase 40%-50% increase in RoI
Increase in sales revenue and market share
Enhanced tracking of field sales visits
Real time, quick and accurate updates to management from field force
Reduced cost, response time between field staff and back office and elimination of manual errors
Online information exchange with field staff for communicating critical information to and fro from the back office
Reduced implementation timeline
Go to market in as low as just 5 business days
Increased customer touch time and satisfaction
Increased market reach with optimum sales staff
Most cost effective and feature rich solution
Attractive offering models to suit small, medium and large enterprises
Compatible with all leading mobile platforms like Android & iOS as well as the rugged hand held devices. ZooM boasts of a modern UI/UX to keep the users, satisfied, be they the field staff or the management helping them to maximize the correct use of the system to push the enterprise to efficient
Visited 159 times